Founding Pastors
Frank and Robin King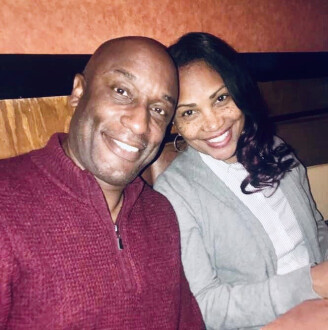 Frank King is the Lead Pastor of Refresh Church. Pastor Frank committed his life to Jesus Christ and the call to ministry at an early age. He married the lovely Robin Pruitt in 1984. After years of serving in ministry at various locations, Frank and Robin moved to Kansas City in 1997 to establish Refresh Church. Together they serve the people of Refresh Church and significantly influence the local and global marketplace. They are passionate about seeing lives changed through a vibrant relationship with Jesus Christ.
Frank and Robin live in Kansas City and have four children, Jeremy (Britney), Matthew, Nicolas, and Nina, as well as two grandsons.
Our Vision and Purpose
"We are a Joyful and Grace-filled people making a transformational impact in our community and the world.
Our Core Values
At Refresh Church, we have embraced the following core values:
Celebrate Diversity - we value people from various backgrounds because of God's immeasurable love for all. We seek to embrace and empower the uniqueness of each gift that He has given to people of all cultures and ethnicities.
Spirit of Excellence - we honor God by striving to attain excellence in every endeavor we undertake and by being good stewards over the resources that He has given us to manage.
Spiritual Growth - maturity is essential to our character development. The Holy Spirit empowers us to live Christ-like lives and become skilled through His Word to live with clarity and focus.
Giving Generously - whether through our time, talents, or treasure - because God's blessings are limitless to us, we seek opportunities to bless others.
Healthy Relationships - we value Christ-honoring relationships, encourage one another to show kindness to all and to build healthy, balanced friendships.